CAN – CZE 1:4: Czechs triumph in a stunning game
14.07.2010 | Lukas Peroutka
Full stands of Beroun stadium had every reason to applaud their home team after Czech Republic deservedly beat Team Canada to top Group B of this year´s tournament and earn a quarterfinal game against a Pool B opponent.
Game 3 • B • We 14.7.2010 • 18:10 • Schedule and results
Canada
1:4
Czech Republic
(0:1, 1:3, 0:0)
Bradette (Servos) - Corbeil, Boudreault, Baumgartner, Hammond, Woods, Clewlon, Larocque, Allan, Farrugia, Vaillancourt
Handl (Jirkuv) - Rachunek, Toman, Strycek, Zacha, Tvrznik, Snopek, Kames, Vozdecky, Besser, Balazs, Rudovsky, Sebek, Loskot, Sinagl
Goals and assists: 21. Hammond - 7. Loskot (Snopek), 25. Vozdecky, 35. Tvrznik (Sinagl), 36. Toman (Sebek).
Shots: 26:28 (14:13, 12:15, 0:0). Penalties: 3:5, plus Clevnon (CAN) 10 min. PP goals: 1:1. SH goals: 0:0.
Referees: Follot, Grandini. Audience: 1400.
Official game sheet (PDF) video
Report
In arguably the best game of the tournament so far, full stands gathered in Beroun to watch a clash of two undefeated teams for a top position in Group B. Both teams got off to a frantic start with quick passes and high tempo game bringing chances on both ends. Goalkeepers Bradette and Handl did very well to hold their respective team´s chances early on. Bradette spilled Zacha´s shot in 2nd minute, but was superb later, denying Toman and Besser from close range.
At the other end, Vaillancourt and Clewlon had their efforts saved by Handl. First goal of the game came in 7th minute, when Loskot moved in front of the net from the right wing, rounded the falling keeper and scored with a backhand right under the crossbar. Clewlon could reply a couple of minutes later, but his breakaway was saved by Handl and a deflected rebound stayed in front of the goal line.
Czech players held their slim lead all the way until half time, but conceded soon after the break on a double Canadian power play when Hammond´s close range effort was too good even for an outstanding Handl. However, four minutes later Czechs took the lead again thanks to Vozdecky´s low shot from the slot on a short power play.
It was a key moment in the game, because from that moment on, Canada had to chase the puck and open up their defence a bit. Goalie Bradette had a superb game, did all he could, stopped Rachunek´s shot into a wide open net with a fantastic pad save, but could not prevent a Canadian defeat, conceding again from Tvrznik in 35th minute and a little bit later from Toman after an almost perfect combination.
Czech team´s victory confirmed their top spot in Group B and set up Canada´s quarterfinal game against Switzerland. Czechs will have to wait for their opponent until Thursday morning, when final Group C games will be played.
Author: Lukas Peroutka
Comments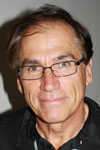 Richard Ropchan (Team Canada coach): It is always difficult against Czech team. Now they are at home in a perfect atmosphere and I can find only words of praise for them. They played excellent hockey for the whole game and that was the major difference between the teams. We played well in the first half and the beginning of a second, then faded away.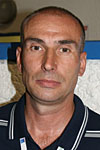 Jiří Suhrada (trenér České republiky): We had a good start and took an early lead, but made our life difficult with two penalties at the end of first half, which eventually brought an equalizer early in the second half. But then we scored a 2-1 goal and it was a crucial moment. We wanted to go to quarterfinals from the first spot, so we are happy.
10.8. |
Do you like to bet on the game that is already in play? The betting office Bet365 has the biggest offer of live bets on the internet! Find out yourself.
The best informations about Bwin.comall in one place.
Enter the world of the quickly growing family of the company Bet-at-home and experience the joy of winning right from the comfort of your own house.
Rich offer of betting opportunities and attractive odds – that is DOXXbet.
18.7. | Closing ceremony
We have added some photos from the medal and closing ceremony.
17.7. | All Stars team
Michael Urbano (USA) - Julien Walker (SUI), Karel Rachunek (CZE), Travis Fudge (USA), Brian Baxter (MEX).
17.7. | Individual awards
MVP: Travis Fudge (USA), Best goalkeeper: Michael Urbano (USA), Best defender: Karel Rachunek (CZE), Best forward: Diego Schwarzenbach (SUI), Fair play award: Team Spain.
» Archive