Team Italy defeat Team Canada and took the 5h place
17.07.2010 | Lucie Muzikova
In this game of 5th - 6th place Team Italy was more activ and their players were rewarded for it. Team Canada didn´t wake up with the right leg and Italians were everywhere for one or two steps before them. So finally, Team Italy took the 5th place, Team Canada 6th.
Game 8 • p5 • Sa 17.7.2010 • 11:00 • Schedule and results
Italy
4:2
Canada
(2:0, 2:2, 0:0)
Antinori (Commisso) - Eisestecken, Sommadossi, Mantese, Dorigatti, Tessari, Comencini, Roffo, Chelodi, Ceschini, Mosele, Tomasello, Rigoni, Frigo, Stricker
Servos (20. Bradette) - Corbeil, Boudreault, Baumgartner, Hammond, Woods, Clewlon, Larocque, Allan, Farrugia, Vaillancourt
Goals and assists: 7. Tomasello, 8. Mantese (Roffo), 28. Mantese (Comencini), 39. Roffo (Rigoni) - 38. Hammond, 40. Hammond (Boudreault)
Shots: 17:34 (7:18, 10:16, 0:0). Penalties: 6:6. PP goals: 0:1. SH goals: 0:0.
Referees: Wagner, Follot. Audience: 90.
Official game sheet (PDF) video
Report
The game begins in calm tempo. At the beginning Italian players were faster but power play got a peace to Canadian sticks. The first great opportunity had shooter Hammond but he didn´t beat Antinori. After that the Canadian mistake came and Tomasselo skated in break away and Servos didn´t have any chance. Canadians didn´t have time time to get over that and they lost for 2 goals. Mantese showed an awesome drive, he tricked the opponent and also Servos.
Italian players didn´t play well they power play and they were glad that goalie Antinori saved after Canadian counterattack. In 16th minute Hammond took a very great shot in Canadian power play and there the left bar was ringing. Gianluca Tomassello was mainly activ from his Team, he was very close to hat-trick but he didn´t finished well his individual drive.
Team Canada was very hard knocking on the door to Italian net but the score changed on the oppossite side. Mantese skated in a break away and he made Servos sad for the 3rd time. Three minutes to go, Canadians finally scored. And who else scored, that David Hammond. Canadian goalie left the net two minutes to go but Roffo from Team Italy stroke the open net. But Hammond could close this game and he set the final result 4-2.
Author: Lucie Muzikova
Comments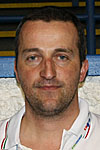 Cristian Rela (Team Italy coach): We played a really good game but we are still dissapointed of quarter-finals defeat from Team USA. In spite of that we are 5th in the world now, I think, that we can be better. You also have seen that we played an equal game with Americans and we defeat Team Canada.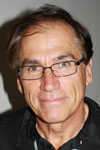 Richard Ropchan (Team Canada coach): We couldn´t score today and that is the key point of our defeat. Our goalie showed some good saves. We are still dissapointed that we don´t play from highest possitions. This game was played without emotions. We have to change the team, bring new players and get ready for next championship.
10.8. |
Do you like to bet on the game that is already in play? The betting office Bet365 has the biggest offer of live bets on the internet! Find out yourself.
The best informations about Bwin.comall in one place.
Enter the world of the quickly growing family of the company Bet-at-home and experience the joy of winning right from the comfort of your own house.
Rich offer of betting opportunities and attractive odds – that is DOXXbet.
18.7. | Closing ceremony
We have added some photos from the medal and closing ceremony.
17.7. | All Stars team
Michael Urbano (USA) - Julien Walker (SUI), Karel Rachunek (CZE), Travis Fudge (USA), Brian Baxter (MEX).
17.7. | Individual awards
MVP: Travis Fudge (USA), Best goalkeeper: Michael Urbano (USA), Best defender: Karel Rachunek (CZE), Best forward: Diego Schwarzenbach (SUI), Fair play award: Team Spain.
» Archive