MEX – GER 2:7: Team Germany earns seventh spot
17.07.2010 | Lukas Peroutka
Team Germany scored four second half goals to earn a deserved win over Team Mexico that takes them to a final 7th position in this year´s world championship. Mexicans fought bravely and came back from two goals down, but conceded late in the first half and finish the championship in 8th spot.
Game 8 • p7 • Sa 17.7.2010 • 09:00 • Schedule and results
Mexico
2:7
Germany
(2:3, 0:4, 0:0)
Guadarrama (Suarez) - Auiles, Cardoso, Martinez, M. Ordonez, Hernandez, Campos, Baxter, Coene, Pineda, Ramirez, R. Ordonez, Grosso
Stieglitz (Felkel) - Bierschenk, F. Carciola, Heinrich, S. Schlicht, A. Carciola, D. Schlicht, Brinkmann, Wertham, Christo., Witgen
Goals and assists: 13. Martinez (Ramirez), 17. Baxter (Martinez) - 3. Wertham (Cristo), 5. A. Carciola (Bierschenk), 20. Brinkmann (F. Carciola), 22. F. Carciola (A. Carciola), 30. Brinkmann (F. Carciola), 33. Cristo, 40. A. Carciola (D. Schlicht).
Shots: 29:35 (18:12, 11:23, 0:0). Penalties: 3:2. PP goals: 2:1. SH goals: 0:0.
Referees: T. Würtherle, J. Rozlílek.
Official game sheet (PDF) video
Report
Both teams met each other early on in the tournament in a game that ended in a 2-2 draw. Couple of days later, Germany and Mexico could celebrate their promotion from Group C of the tournament and a quarter final match up against some of the world´s top teams. Now it was up to them to decide who is going to finish seventh in the final standings.
Germans enjoyed much better start to the game, scoring twice thanks to Wertham and Adriano Carciola, but Mexico found the way back. Martinez and Baxter earned their goals and put the American team back on level terms. However, there was still something in the German bag and Brinkmann regained his team lead with just 26 seconds of first half to go.
That goal proved to be decisive, because second half was all about Team Germany. Adriano and Fabian Carciola, Brinkmann and Christo from the tournament´s very first penalty shot set the final score at 7-2 for Team Germany. Europeans thus finish 7th in the final standings, Mexico is 8th.
"It was a difficult game and we were too slow. But we are happy to finish 8th, we prepared really hard for this tournament and it is our best ever result," said Julian Ramirez of Team Mexico. His opponent, Adriano Carciola, was understandably more happy. "We were a bit tired from yesterday´s game against Canada, which took its toll especially in the beginning of this game. Then we performed as we are used to and deserved our win," said the German forward.
Author: Lukas Peroutka
Comments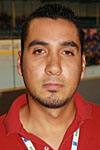 Gerardo Polanco (Team Mexico coach): We could not win today, because we have played too many matches and players were tired. It seemed to me that even we did not believe we can win. Eight place is still a good result. Overall, we are happy with this tournament, but not with this final match.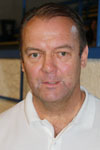 Jesse Panek (Team Germany coach): We definitely wanted to win today and have a good start to the game. I think we reached our maximum in this tournament, there were only better teams in front of us. Organization of this championship was excellent.
10.8. |
Do you like to bet on the game that is already in play? The betting office Bet365 has the biggest offer of live bets on the internet! Find out yourself.
The best informations about Bwin.comall in one place.
Enter the world of the quickly growing family of the company Bet-at-home and experience the joy of winning right from the comfort of your own house.
Rich offer of betting opportunities and attractive odds – that is DOXXbet.
18.7. | Closing ceremony
We have added some photos from the medal and closing ceremony.
17.7. | All Stars team
Michael Urbano (USA) - Julien Walker (SUI), Karel Rachunek (CZE), Travis Fudge (USA), Brian Baxter (MEX).
17.7. | Individual awards
MVP: Travis Fudge (USA), Best goalkeeper: Michael Urbano (USA), Best defender: Karel Rachunek (CZE), Best forward: Diego Schwarzenbach (SUI), Fair play award: Team Spain.
» Archive