ITA – MEX 6:3: Good start brings victory for Team Italy
16.07.2010 | Lukas Peroutka
Team Italy scored three goals in first half to move into a 3-0 lead and put themselves in a good position for a rest of their clash with Team Mexico. Stefano Frigo, Enrico Chelodi and Julian Ramirez scored twice in a game of disappointed quarterfinalists. Italy will meet the winner of Canada vs. Germany clash tomorrow in a battle for 5th position.
Game 7 • p5-8 • Fr 16.7.2010 • 12:00 • Schedule and results
Italy
6:3
Mexico
(3:1, 3:2, 0:0)
Commisso - Eisestecken, Sommadossi, Mantese, Dorigatti, Tessari, Comencini, Roffo, Chelodi, Ceschini, Mosele, Tomasello, Rigoni, Frigo, Stricker.
Guadarrama (21. Suarez) - Aulies, Cardoso, Martinez, Ordonez M., Hernandez, Campos, Baxter, Coene, Pineda, Ramirez, Ordonez R., Grosso.
Goals and assists: Wagner, Follot.
Shots: 43:10 (29:2, 14:8, 0:0). Penalties: 2:2. PP goals: 0:1. SH goals: 0:0.
Official game sheet (PDF) video
Report
Following a good quarterfinal display against Team USA, Italy went into this placement game as a favorite. Team Mexico was left trying to stage an upset and avoid a hammering comparable to the one suffered on Thursday against Czech Republic.
However, their start to the game certainly could not be considered as succesful. In the 4th minute, Frigo scored with a nice wrist shot and when Tomasello and Rigoni scored in quick succession to put South European team 3-0 up, Mexico was left with a lot to think about. But Ramirez clawed one back for Mexico and after half time, the play became more even with South Americans doing a good job in keeping the puck and looking for goal scoring opportunities. "It wasn´t easy. We had to concentrate on our performance a lot. When we took the lead, the tempo dropped a bit and our opponent got back into the match," said Team Italy captain Gianluca Tomasello.
In 34th minute, lady luck smiled on Team Italy, though, when Chelodi scored a quick double to increase the score margin to four goals. Even then, Mexico did not give themselves up and their star player Brian Baxter together with Ramirez made it 5-3. With two minutes to go, Italy tried to keep the puck and finish the game without any problems. It worked for them and in the very end, Frigo´s backhand shot set the final score at 6-3.
Author: Lukas Peroutka
Comments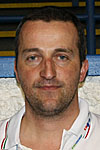 Cristian Rela (Team Italy coach): It certainly wasn´t our best game, but it was important to win and we did that. We certainly need to improve before our next game.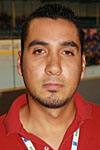 Gerardo Polanco (Team Mexico coach): We tried to do the maximum for a win, but it did not work out. We play our last game tomorrow and we certainly want to win.







10.8. |
Do you like to bet on the game that is already in play? The betting office Bet365 has the biggest offer of live bets on the internet! Find out yourself.
The best informations about Bwin.comall in one place.
Enter the world of the quickly growing family of the company Bet-at-home and experience the joy of winning right from the comfort of your own house.
Rich offer of betting opportunities and attractive odds – that is DOXXbet.
18.7. | Closing ceremony
We have added some photos from the medal and closing ceremony.
17.7. | All Stars team
Michael Urbano (USA) - Julien Walker (SUI), Karel Rachunek (CZE), Travis Fudge (USA), Brian Baxter (MEX).
17.7. | Individual awards
MVP: Travis Fudge (USA), Best goalkeeper: Michael Urbano (USA), Best defender: Karel Rachunek (CZE), Best forward: Diego Schwarzenbach (SUI), Fair play award: Team Spain.
» Archive