Czech players continue with their dream way, they beat Team Mexico 13-1
15.07.2010 | Lucie Muzikova
We haven´t seen so many goals in one net in this tournament before. Czech players again proved that they belong to favorites of this cahmpionship rightly. They beat Team Mexico 13-1 and they are looking forward to the semi-final duel with Team United States.
Game 6 • QF • Th 15.7.2010 • 18:10 • Schedule and results
Czech Republic
13:1
Mexico
(7:1, 6:0, 0:0)
Jirkuv - Rachunek, Toman, Strycek, Zacha, Tvrznik, Snopek, Kames, Vozdecky, Besser, Balasz, Rudovsky, Sebek, Loskot, Sinagl.
Guadarrama (Juarez) - Avilez, Cardoso, Martinez, Ordonez M., Hernandez, Campos, Baxter, Coene, Pindeda, Ramirez, Ordonez R., Grosso.
Goals and assists: 2. Toman, 6. Tvrznik (Strycek), 10. Vozdecky (Zacha), 13. Sinagl (Tvrznik), 14. Sinagl (Tvrznik), 15. Sebek (Vozdecky), 17. Sinagl (Toman), 26. Rudovsky (Balasz), 27. Sebek (Zacha), 31. Tvrznik (Sinagl), 36. Strycek (Sinagl), 36. Loskot (Sebek), 40. Tvrznik (Sinagl) - 11. Ramirez (Hernandez).
Shots: 60:8 (32:4, 28:4, 0:0). Penalties: 0:0. PP goals: 0:0. SH goals: 0:0.
Referees: Mackinnon, Grandini. .
Official game sheet (PDF) video
Report
Czech national team didn´t wait for anything and after the 1st face-off Czech players start to attack. First "goal" could people screamed in the 2nd minute. The shot by Milan Toman from an acute angle ended behind Guadarrama´s back. In the 6th minute the atmosphere in the stadium was happier. Martin Tvrznik took a great shot from the left wing and the score was 2-0. The another "goal" minute was the 1th. Firstly it was only a bar after Snopek´s shot, but few seconds later Martin Vozdecký skated between two of Mexican players and he finished his solo drive with a precise goal shot.
Afer less than 30 seconds Team Mexico also scored. Hernandez sent a really awesome long pass and he found Ramirez, who tricked Jirkuv and scored! The next part of the game but was under Czech control. Petr Sinagl scored twice in 13th minute and 30 seconds after. In 15th minute Petr Sebek increased the goal number and the audience asked for "ten". In the 17th minute Czech team celebrated again. Petr Sinagl combinated with his collegues and he reached a hat-trick after a shot to the open net. After 20 minute, the score was 7-1.
Juraz came back to the net at the beginning of the 2nd half. And he couldn´t ask for more work. In 26th minute Jan Rudovsky finished another awesome combination and one minute after Petr Sebek scored after his solo drive. The jubilee 10th goal was reached by Martin Tvrznik in 31th minute.
But 10 goals was paucity for the Czech Republic and the pressure continued. Less than 5 minutes to go scored also Pavel Strycek. After pure and simple 7 seconds Marek Laskot came to the left circle and he scored by a precise shot. The score was closed by Martin Tvrznik in the last minute of the game, when he tricked Mexican keeper.
Author: Lucie Muzikova
Comments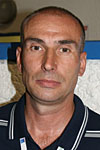 Jiri Suhrada (Team Czech Republic coach): I have to admit that I have expected harder game. I certainly counted with victory but no by so easy way. We are not sorry for the goal what we got. It wasn´t hard to make players concentrated for whole game.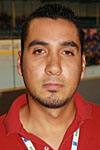 Polanco Gerardo (Team Mexico coach):I have to say again hat am happy that we could play quarter-finals game with home Team Czech Republic. We didn´t practise a lot. We were nervous before the game. In spite of the defeat, we will enjoy that. We wanted to play hard, but not insidious.





10.8. |
Do you like to bet on the game that is already in play? The betting office Bet365 has the biggest offer of live bets on the internet! Find out yourself.
The best informations about Bwin.comall in one place.
Enter the world of the quickly growing family of the company Bet-at-home and experience the joy of winning right from the comfort of your own house.
Rich offer of betting opportunities and attractive odds – that is DOXXbet.
18.7. | Closing ceremony
We have added some photos from the medal and closing ceremony.
17.7. | All Stars team
Michael Urbano (USA) - Julien Walker (SUI), Karel Rachunek (CZE), Travis Fudge (USA), Brian Baxter (MEX).
17.7. | Individual awards
MVP: Travis Fudge (USA), Best goalkeeper: Michael Urbano (USA), Best defender: Karel Rachunek (CZE), Best forward: Diego Schwarzenbach (SUI), Fair play award: Team Spain.
» Archive