USA – ITA 2:1: Team USA grinds out a victory
15.07.2010 | Lukas Peroutka
Team USA came back from a goal down at half time to earn a quarter final victory against Team Italy in an unexpectedly even match with great goalkeeping displays on both sides. Travis Fudge scored the winning goal at 30:49.
Game 6 • QF • Th 15.7.2010 • 14:00 • Schedule and results
USA
2:1
Italy
(0:1, 2:0, 0:0)
Brown (Urbano) - Thompson, Mosenson, Keene, Spain, Sgrillo, Fudge, Laricchia, Cadiz, Roux, Redstreake, Messina, Bond.
Commiso (Antinori) - Eisestecken, Sommadossi, Mantese, Dorigatti, Tessari, Comencini, Roffo, Chelodi, Ceschini, Mosele, Tomasello, Rigoni, Frigo, Stricker.
Goals and assists: 26. Bond (Laricchia), 31. Fudge (Laricchia) - 6. Mantese (Comencini)
Penalties: 4:3. PP goals: 1:0. SH goals: 0:0.
Referees: Mackinnon, Low.
Official game sheet (PDF) video
Report
United States came into this quarter final as a clear favorite after winning their last group game against Switzerland comfortably 6-2, while Italy had to chase their decisive group game with Spain from 0-2 down. However, US performance in the first half was far from convincing and battling Italian display was good enough to secure them an unexpected lead.
At 5:19, two of best Italian players Comencini and Mantese worked together to create an opening, Claudio Mantese came in front of goal from the corner and his precise shot was aimed near the right post of US goal to beat goalkeeper Brown. Group of Italian fans in the stands must have been pleased, Italians were able to match their opponent in almost every aspect and held their slim lead all the way until half time. Goalkeeper Thomas Commisso was star of the game, making some tremendous saves to keep the clean sheet.
Six minutes into the second half, Mosele failed to convert a clear goal scoring chance and Italy paid the price as couple of seconds later, Frigo´s penalty was punished by Ryan Bond´s accurate shot from the slot above keeper´s glove – 1:1. The key moment came ten minutes from time when Travis Fudge did not hesitate, released a hard slap-shot from top of the circle and Commisso´s pad was too late at his right post.
Italy did not give themselves up, chased the puck all over the rink, but could not convert any of their shots into a goal scoring chance, not even on a power play called three minutes before the end of second half. Italian coach pulled the goalie in the last minute and Stricker produced a good slap-shot in dying seconds, but goalie Brown and his defenders held on to secure a semifinal spot for Team USA. "Italy was close to victory when they were leading. During the half time we had to calm down, we knew that we can score goals. Our problem are penalties, so we have to improve it," said Ryan Bond of Team USA.
Author: Lukas Peroutka
Comments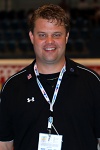 Charles Thuss (Team USA coach): It was a really tough game, we did not play our best game today. Our weakest part of the game was again staying in penalty box, because we wasted too much energy for killing the penalty. Team Italy had a really good game and because we didn´t play so well as the opponent, we won the game with so tough result. But we finally won and that´s all that matters. During the half time, I had to bring my players a little bit to the reality check. There are so many good teams as France, Canada and Czech Republic, so if you are not ready to play, you are not going to win. We had a short conversation. Personally, for me it was hard game, I know what we can play and we didn´t play for 100%. I am now very glad that we won.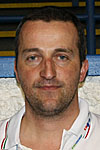 Cristian Rela (Team Italy coach): I think both teams played a really good game. Our opponent was more lucky than us. We played well, but are really disappointed and that feeling is going to stay with us for a while.
10.8. |
Do you like to bet on the game that is already in play? The betting office Bet365 has the biggest offer of live bets on the internet! Find out yourself.
The best informations about Bwin.comall in one place.
Enter the world of the quickly growing family of the company Bet-at-home and experience the joy of winning right from the comfort of your own house.
Rich offer of betting opportunities and attractive odds – that is DOXXbet.
18.7. | Closing ceremony
We have added some photos from the medal and closing ceremony.
17.7. | All Stars team
Michael Urbano (USA) - Julien Walker (SUI), Karel Rachunek (CZE), Travis Fudge (USA), Brian Baxter (MEX).
17.7. | Individual awards
MVP: Travis Fudge (USA), Best goalkeeper: Michael Urbano (USA), Best defender: Karel Rachunek (CZE), Best forward: Diego Schwarzenbach (SUI), Fair play award: Team Spain.
» Archive