The bronze medal for Team USA, French players in the final game did not score
08.07.2010 | Tomas Pavlicek
The American players in the peaceful game defeated Team France and they earned bronze medals. The French players did not manage to repeat enthusiastic performance from semifinals and they let experienced opponent win without big resistance.
Game 6 • p-3 • Th 8.7.2010 • 17:00 • Schedule and results
USA
3:0
France
(1:0, 2:0, 0:0)
Vedder (Rackleff) - Era, Giannino, Giovanelli, Loyatho, McCormack, Munhofen, Nicholson, Orner, Santo, Wells.
Binet (Mousseaux) - Auger, Delphon, Hemar, Jupillat, Larche, Minelli, Benolt, Diazotto, Drici, Faguaga, Rangeon, Ravix, Serre.
Goals and assists: 6. Orner (Nicholson), 24. Santo, 40. McCormack (Wells).
Penalties: 3:4. PP goals: 1:0. SH goals: 2:0.
Referees: Anderson, Arazimova.
Official game sheet (PDF) video
Report
The first cross game between both teams was with result 6:0 for Team USA pretty clear even so now it could be balanced game. The French players perform great game in the semifinals but in the match for third place they were worse than their opponent from the beginning.
In 5th minute Nicholson passed the puck to Courtney Orner who shot precisely to the top right corner of the goal. On the other side the opportunity for Team France appeared. Serre stole the puck and went to breakaway but her shot is denied by Rackleff.
In the second half the Americans reigned again. At first Catherine Santo threatened and when she failed, she scored from the spot between creases after few seconds later. "We gave everything to the game, we were hungry for success. although Team France was a very good opponent, we really did know what to do, and we didn´t make useless mistakes. I would be satisfied with gold, but I am glad for bronze medals," said the second scorer of Team USA.
Exactly one minute left to the end of second half Kelly McCorcmack confirmed american bronze and celebrations could begin.
After game captain of Team France Marion Dalzotto expressed her feelings: "The United State are very tough team but we hoped to beat them. Finally we failed. We earned fourth place so we are satisfied because before the tournament we would také this position immediately. Mainly this championship was a big experience, we enjoyed much this week. I played at five championships and here it was absolutely perfect – organisation, conditions, simply everething."
Author: Tomas Pavlicek
Comments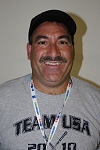 Charles J. Sgrillo (Team USA coach): We played a really good game, girls showed their best. We lost one game before finals but we made sure the bronze medals. I am very proud of our performance, which we made. We will reminisce this tournament in very positive way, there very a lot of quality games and people vwere very nice to us.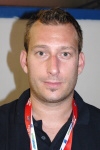 Eric Perraudin (Team France coach): Team USA was better than us, the players have perfect individual skills and they are used to play the most important game in the tournaments. We played not bad as well but we made many mistakes which decided about winner. I am not disappointed and unhappy from our position, we could play the final, but now we are fourth.
10.8. |
Do you like to bet on the game that is already in play? The betting office Bet365 has the biggest offer of live bets on the internet! Find out yourself.
The best informations about Bwin.comall in one place.
Enter the world of the quickly growing family of the company Bet-at-home and experience the joy of winning right from the comfort of your own house.
Rich offer of betting opportunities and attractive odds – that is DOXXbet.
18.7. | Closing ceremony
We have added some photos from the medal and closing ceremony.
17.7. | All Stars team
Michael Urbano (USA) - Julien Walker (SUI), Karel Rachunek (CZE), Travis Fudge (USA), Brian Baxter (MEX).
17.7. | Individual awards
MVP: Travis Fudge (USA), Best goalkeeper: Michael Urbano (USA), Best defender: Karel Rachunek (CZE), Best forward: Diego Schwarzenbach (SUI), Fair play award: Team Spain.
» Archive