ESP – SVK 4:1: Spain outplays Slovakia to claim 5th spot
08.07.2010 | Lukas Peroutka
Team Spain produced a confident performance to score four goals, beat Team Slovakia in a repeat of their highly emotional group game and ensure a final fifth spot in the tournament.
Game 6 • p-5 • Th 8.7.2010 • 15:00 • Schedule and results
Spain
4:1
Slovakia
(2:0, 2:1, 0:0)
Alvarado C. - Martinez I., Beltran M., Beltran A., Castollo, Calero, Ucedo, Abrisqueta V., Abrisqueta L., Cassi, Ortuno, Pla, Alvarado L., Rodriguez, Gonzalez.
Zuziakova - Pavlovicova, Gajdosova M., Drlickova, Petrovicova, Durcanska, Lalikova, Kevesova, Gajdosova I., Vargova, Olosova, Zetkova, Ondruskova, Herichova.
Goals and assists: 10. Alvarado, 20. Ucedo (Ortuno), 22. M.Beltran (A.Beltran), 25. A.Beltran (Martinez) - 29. Herichova (Pavlovicova)
Penalties: 4:2. PP goals: 0:0. SH goals: 0:0.
Referees: Arazimová, Růžičková.
Official game sheet (PDF) video
Report
Anticipation was pretty high before the opening face off as both teams experienced a very emotional previous group game with one player injured and another two receiving match penalties. Once again, there was a lot of physical play on the rink, many penalties, but both teams concentrated on playing the best game they can.
Team Slovakia soon found their combination play a bit difficult and Spain had the upper hand for the most part of the game. In 10th minute, loose puck found its way on the stick of Alvarado near right post and the Spanish team took the lead. Things got even worse for Slovakian players in the final minute of the first half after goalie Zuziakova spilled Ortuno´s shot and gifted an easy goal to Ucedo – 2:0.
Any hope for a Slovak comeback was lost after a minute of second half, when Marien Beltran beat Zuziakova with a slapshot on a glove side and the goal margin became pretty comfortable for Spain. In 25th minute, Team Slovakia paid a price for a penalty after a nice combination and a precise shot by Anna Beltran made it 4-0. Slovaks found their only success of the game in 29th minute when Pavlovicova played a perfect cross pass to Herichova and her one timer went straight into the top right corner.
"It was a tough game. Slovaks skated pretty well, but our defense was solid and some of our combinations worked very well. We could play better in this tournament, but 5th spot can be considered as a success," said Team Spain player Jana Cassi.
Author: Lukas Peroutka
Comments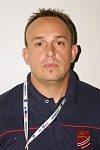 Sylvain Humeau (Team Spain coach): Our performance was very good today, we played well defensively and scored the first goal, which was very important. The placement could have been better, but we are pretty happy about this result, as well. The championship was perfectly organized, it was a superb experience and I hope we will be back playing for higher positions next year.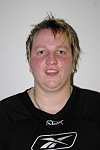 Ivana Gajdosova (Team Slovakia coach): It was catastrophic. Absolutely terrible performance by all players, they were over-motivated. But I am happy with 6th place. We were at WCH for the first time and we will be better prepared next year. We got to know our opponents and know, how this tournament works. We will do everything to be 150 percent better next year.
10.8. |
Do you like to bet on the game that is already in play? The betting office Bet365 has the biggest offer of live bets on the internet! Find out yourself.
The best informations about Bwin.comall in one place.
Enter the world of the quickly growing family of the company Bet-at-home and experience the joy of winning right from the comfort of your own house.
Rich offer of betting opportunities and attractive odds – that is DOXXbet.
18.7. | Closing ceremony
We have added some photos from the medal and closing ceremony.
17.7. | All Stars team
Michael Urbano (USA) - Julien Walker (SUI), Karel Rachunek (CZE), Travis Fudge (USA), Brian Baxter (MEX).
17.7. | Individual awards
MVP: Travis Fudge (USA), Best goalkeeper: Michael Urbano (USA), Best defender: Karel Rachunek (CZE), Best forward: Diego Schwarzenbach (SUI), Fair play award: Team Spain.
» Archive