Slovak players celebrate, Team Finland is sad
07.07.2010 | Lucie Muzikova
The balanced game between Team Slovakia and Team Finland was decided in the first half, when Slovak girls scored three goals and they will play against Team Spain game for 5th. Finnish players will play only game for 7th against Team China.
Game 5 • p-5 • We 7.7.2010 • 15:00 • Schedule and results
Finland
3:5
Slovakia
(1:3, 2:2, 0:0)
Vanhatalo (Koivisto) - Tuominen, Ahvensalmi, Makela, Jokipelto, Lind, Tuira, Heiskanen, Kantee
Zuziakova (Tistanova) - Pavlovicova, Gajdosova M., Drlickova, Petrovicova, Durcanska, Lalikova, Kevesova, Gajdosova I., Vargova, Olosova, Zetkova, Ondruskova, Herichova
Goals and assists: 9. Jokipelto (Tuominen), 26. Niskanen (Makela) - 2. Herichova (Vargova), 19. Vargova, 19. Pavlovicova (M. Gajdosova), 21. Herichova (Vargova),
Penalties: 3:4. PP goals: 0:0. SH goals: 0:0.
Referees: Anderson, Kirschner.
Official game sheet (PDF) video
Report
A very balanced game could be expected and every mistake could make a decisive difference. The first came from the Finnish defence in the 2nd minute. Romana Vargova sent a quick pass over the half, to Herichova who didn´t missed in face-to-face duel with Vanhatalo. Opportunities were on both sides, but it is necessary to say that Slovakia players were more active.
In the 9th minute the well-known truth showed – if you don´t score, the opponent scores. Firstly, Ondruskova struck only the left bar after Finnish mistake, but after that, the opponent answered by scoring a goal. The puck, after Jokipelt shot, got behind Zuzikova´s back. Team Slovakia didn´t convert a lot of their opportunities. They scored with a breakaway by Romana Vargova, who finished her skating solo, best as she could. The Slovaks scored one more time before the first half finished, so after 20 minutes it was 3:1
It continued with the same tempo after the break. The 4th Slovak goal came very quickly, Herichova finished her own run. Slovaks were satisfied with this result and they slowed down their game. This tactic was certainly very quickly punished by the opponent.
Finnish players felt an opportunity to change the run of this game. They played power plays very often and that was their chance. But Slovak keeper Zuziakova was against it and she changed Finnish opportunities to dust. The last minutes was affected of foul on Romana Vargova who had to be take to the infirmary with the broken-arm suspicion. And than the drama came. 4 minutes to go Tuominen scored and there was only one-goal difference. But it was from Team Finland that everything and moreover Slovaks scored once more. So they won 5:3. "We are glad that we made this performance. It was absolutely perfect, we didn´t expect that we could win. We will try to win again in the next game against Team Spain," says Maria Herichova, the best Slovak player.
Author: Lucie Muzikova
Comments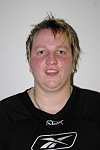 Ivana Gajdosova (Team Slovakia coach): "Even so that we won, I am not satisfied with some parts of our game, but players played what we have said before the game. We have to be ready by the next game."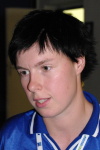 Anna Perttilä (tTeam Finland coach): "It was a difficult game. We played quite well, we held the puck on our sticks. We had also a lot of shots but most of them went out of a net. Slovaks scored very soon, they very faster and they combinated very well. I am not satisfied with the tournament, we could reach more."
10.8. |
Do you like to bet on the game that is already in play? The betting office Bet365 has the biggest offer of live bets on the internet! Find out yourself.
The best informations about Bwin.comall in one place.
Enter the world of the quickly growing family of the company Bet-at-home and experience the joy of winning right from the comfort of your own house.
Rich offer of betting opportunities and attractive odds – that is DOXXbet.
18.7. | Closing ceremony
We have added some photos from the medal and closing ceremony.
17.7. | All Stars team
Michael Urbano (USA) - Julien Walker (SUI), Karel Rachunek (CZE), Travis Fudge (USA), Brian Baxter (MEX).
17.7. | Individual awards
MVP: Travis Fudge (USA), Best goalkeeper: Michael Urbano (USA), Best defender: Karel Rachunek (CZE), Best forward: Diego Schwarzenbach (SUI), Fair play award: Team Spain.
» Archive