CZE – USA 6:2: Czech Republic earns a final spot after outscoring USA
07.07.2010 | Lukas Peroutka
Team Czech Republic scored six goals against Team USA to beat one of tournament favorites in the semi final and set up a final clash with either Canada or France. Alena Polenska scored four goals as Team USA failed to convert their chances and did not enjoy much luck during the game.
Game 5 • SF • We 7.7.2010 • 17:00 • Schedule and results
Czech Republic
6:2
USA
(2:0, 4:2, 0:0)
Smardova (Mateju) - Fialova, Holesova, Studentova, Knotkova, Zelenkova, Mrazova, Polenska, Pancakova, Flachsova, Heindlova, Melicherikova, Novakova, Stastna, Vonkova.
Rackleff (Vedder) - Era, Giannino, Giovanelli, Loyatho, McCormack, Munhofen, Nicholson, Orner, Santo, Wells.
Goals and assists: 1. Polenska, 20. Studentova, 21. Polenska, 34. Polenska, 37. Polenska, 40. Flachsova - 26. Nicholson, 34. Nicholson.
Penalties: 2:3. PP goals: 0:0. SH goals: 0:0.
Official game sheet (PDF) video
Report
In a clash between two top woman teams, Team USA went into the game as a slight favorite after topping Group A and comfortably beating Slovakia in the quarterfinals. Czechs have recovered after a group loss to Team Canada and beat Spain in the quarterfinals. Early minutes suggested the game will be a good spectacle, with fast flowing play, surprising passes and some of the best shooting this tournament can offer.
By that time, Czech Republic was already up in the score, when Polenska converted a good pass from Studentova to send her team in front. USA tried to play a more direct game and for a short period they were the better team on the rink, especially when Allison Era hit the crossbar on a quick counter attack. The frame of Czech goal was in action again a couple of seconds later, when the puck from Loyatho´s stick hit the lower side of the bar and fell onto the floor near goal line.
Czech Republic made the slight lead much more comfortable before and after a half time break. Firstly, Studentova scored from a tight angle after Holesova´s shot hit the back board and found its way to the Czech forward. Then, Polenska beat goalie Rackleff on her stick side to make it 3-0 on a power play. But the game was far from over.
Team USA found their ground during a long power play, when three Czech players in a row were sent to the penalty box. Nicholson scored with a low shot from the center between the keeper´s pads. Suddenly, the momentum of the game changed and USA were applying some decent pressure. Charlotte Nicholson was in the centre of attention again, shooting precisely towards the right post and the puck was too quick for Smardova – 3-2.
The key moment came 30 seconds later, when a quick counter attack was converted by Polenska´s shot under the crossbar and the Americans had to chase a two goal deficit again. Polenska as the best player of the game, scored her fourth goal in 37th minute after skating around the net and scoring. One last chance for Team USA arrived with 30 seconds to go; when Munhofen´s shot created another discussed decision after rebounding from the underside of the crossbar. Once again, the goal was not given, and the Czechs scored into the empty net, thanks to Flachsova, to make the final score 6-2.
Author: Lukas Peroutka
Comments

Radek Volf (Team Czech Republic assistant coach): We started the game really well and converted the first power play, which was important. We took the lead, but later our performance faded a bit and our opponent made the most of it. In the end, we did a great job and beat USA for the first time.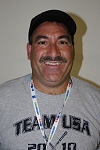 Charles J. Sgrillo (Team USA coach): It was a sad match. We had lots of chances, played many power plays, yet scored only twice. There were some controversial moments, too. In the first one, referee said she did not see the puck behind the goal, the second was disallowed because an attacking player was in the crease. I fully accept that referees have a full right to decide in this way. Tomorrow? We are going to win and take bronze medals.
10.8. |
Do you like to bet on the game that is already in play? The betting office Bet365 has the biggest offer of live bets on the internet! Find out yourself.
The best informations about Bwin.comall in one place.
Enter the world of the quickly growing family of the company Bet-at-home and experience the joy of winning right from the comfort of your own house.
Rich offer of betting opportunities and attractive odds – that is DOXXbet.
18.7. | Closing ceremony
We have added some photos from the medal and closing ceremony.
17.7. | All Stars team
Michael Urbano (USA) - Julien Walker (SUI), Karel Rachunek (CZE), Travis Fudge (USA), Brian Baxter (MEX).
17.7. | Individual awards
MVP: Travis Fudge (USA), Best goalkeeper: Michael Urbano (USA), Best defender: Karel Rachunek (CZE), Best forward: Diego Schwarzenbach (SUI), Fair play award: Team Spain.
» Archive