Argentina beat Team GB and it is engaged in fighting for advance
14.07.2010 | Tomas Pavlicek
The situation in Group C has started to be very complicated. The favorite from Great Britain was defeated by Team Argentina 1:4 so now four teams is fighting for advance to the quterfinals. The Argentinians after the scoreless half were very productive and against the helpless opponent they scored four goals.
Game 4 • C • We 14.7.2010 • 10:00 • Schedule and results
Great Britain
2:4
Argentina
(0:0, 2:4, 0:0)
Bradfield - Hutchinson, France, Glover, Moran, Gee, Dickinson, Finney, Cross, Shelton, Lane
Petasny G. - Echevarria, Flores, Guznman, Marengo A., Marengo M., Marengo S., Bustos, Petasny P., Portabella, Vigilante, Perez, Lombardo
Goals and assists: 30. Shelton, 40. Shelton - 24. Marengo A., 26. Guzman, 33. Marengo M., 36. Echevarria (Marengo M.)
Shots: 19:11 (9:2, 10:9, 0:0). Penalties: 1:4. PP goals: 0:0. SH goals: 0:0.
Referees: Ch. Follot, G. Mackinnon.
Official game sheet (PDF) video
Report
In the first half Team Argetina only guarded its own goal against British efforts and it was not seem that outsider could surprise the favorite. But the Argentinians survived in the British power plays and in the second half they started to attack.
"We tried to shoot often, had a lot of power plays, but it just wasn´t working for us. Every shot went over or wide, their goalie went out of skin. They gave us a really good game, but our finishing was poor," said British player Paul Lane after the game.
Marengo and Echevarria scored in the beginning of second half and the British were totally stunned. They decreased the difference thanks to Rob Shelton but after three minutes later came the key moment of the game. Marengo from the very short distance shoots against moving goalie Bradfield and the puck disappeared. But only the referee saw the puck behind the goal line and he allowed the goal.
Team GB did not recover from previous moment and did not manage to tie up the game. Team Argentina added another goal and it meant end of the game for British. "We are very satisfied, we played against very difficult opponent. They controled the puck well but we managed to fix it," praised Augustin Marengo, scorer of first goal.
Author: Tomas Pavlicek
Comments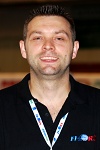 Jason Coles (Team Great Britain coach): The key point was the allowed goal that we thought should not have been given. It was 2-1 and it was a turning point in the game. In first period we played excellent hockey, Argentina had two shots, but the second was much worse.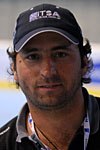 Leandro Marengo (Team Argentina coach): I am very satisfied. Our players gave out all they could, they worked very hard.
10.8. |
Do you like to bet on the game that is already in play? The betting office Bet365 has the biggest offer of live bets on the internet! Find out yourself.
The best informations about Bwin.comall in one place.
Enter the world of the quickly growing family of the company Bet-at-home and experience the joy of winning right from the comfort of your own house.
Rich offer of betting opportunities and attractive odds – that is DOXXbet.
18.7. | Closing ceremony
We have added some photos from the medal and closing ceremony.
17.7. | All Stars team
Michael Urbano (USA) - Julien Walker (SUI), Karel Rachunek (CZE), Travis Fudge (USA), Brian Baxter (MEX).
17.7. | Individual awards
MVP: Travis Fudge (USA), Best goalkeeper: Michael Urbano (USA), Best defender: Karel Rachunek (CZE), Best forward: Diego Schwarzenbach (SUI), Fair play award: Team Spain.
» Archive