CAN – ITA 6:4: Canada fight off late comeback to beat Italy
13.07.2010 | Lukas Peroutka
Team Canada earned its second win of the tournament despite conceding three goals in two minutes of second half, when Italy sparked a remarkable comeback from 1-5 down. David Hammond and John Clewlon scored twice to lead Canadians to the victory.
Game 2 • B • Tu 13.7.2010 • 13:30 • Schedule and results
Canada
6:4
Italy
(4:1, 2:3, 0:0)
Servos (36.Bradette) - Corbeil, Boudreault, Baumgartner, Hammond, Woods, Clewlon, Larocque, Allan, Farrugia, Vaillancourt
Commisso (20. Antinori) - Eisestecken, Sommadossi, Mantese, Dorigatti, Tessari, Comencini, Roffo, Chelodi, Ceschini, Mosele, Tomasello, Rigoni, Frigo, Stricker
Goals and assists: 7. Boudreault (Vaillncourt), 8. Hammond (Woods), 17. Vaillancourt, 20. Hammond (Allan), 21. Clewlon, 36. Clewlon (Larocque) - 14. Roffo (Comencini), 34. Mantese (Comencini), 34. Mosele (Mantese), 36. Chelodi (Eisestecken).
Shots: 35:25 (22:13, 13:12, 0:0). Penalties: 4:5. PP goals: 2:0. SH goals: 0:0.
Referees: Rozlílek, Low.
Official game sheet (PDF) video
Report
Team Italy went through a similar first half to the one they experienced yesterday against Czech Republic. They were able to match Canada in passing, speed and determination, but they could not finish their chances and soon found themselves down. After 7 minutes of play, Boudreault and Vaillancourt moved into a quick break away and Phil Boudreault scored the opening goal. Twenty seconds later, David Hammond converted a Canadian power play with a wrist-shot from distance.
Italian keeper Commisso then denied Hammond his second, when the Canadian forward was clean through on goal and the South Europeans found their way back into the game when Comencini´s pass in front of goal was turned in by Luca Roffo. However, Canada put themselves in a comfortable position before the break after Vaillancourt and Hammond´s second power play goal gave them a 4-1 lead. When Clewlon scored shortly after the break against new Italian keeper Antinori, all seemed safe for Team Canada.
But it wasn´t to be. In 34th minute, Italian blizzard started when Mantese was in a right position to guide a deflected shot behind the back of keeper Servos. Twenty seconds later, Mosele was given time and space in the slot and was able to score between goalie´s arm and body to make it 3-5. In 36th minute, Italy was back within a shout when Chelodi found the net with a bit of luck, as his wrist-shot was parried high into the air and landed behind the back of surprised Servos, who was immediately substituted in Canadian goal by Bradette.
And it was enough for Team Canada, because John Clewlon immediately scored his second goal of the game to make it 6-4 and put Italian´s comeback to an end. Even a late empty net play did not help their effort as Bradette and company held on to win their second game in two days.
Author: Lukas Peroutka
Comments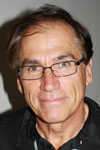 Richard Ropchan (Team Canada coach): The competition is tough, it was a difficult game in high tempo. Italy played a hard game, so we tried to make our shifts shorter to keep them under pressure.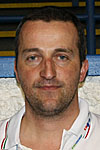 Cristian Rela (Team Italy coach): Unfortunately our start was really bad, but we managed to get back into the game and make it interesting. We have a decisive game tomorrow against Spain and we have to win.
10.8. |
Do you like to bet on the game that is already in play? The betting office Bet365 has the biggest offer of live bets on the internet! Find out yourself.
The best informations about Bwin.comall in one place.
Enter the world of the quickly growing family of the company Bet-at-home and experience the joy of winning right from the comfort of your own house.
Rich offer of betting opportunities and attractive odds – that is DOXXbet.
18.7. | Closing ceremony
We have added some photos from the medal and closing ceremony.
17.7. | All Stars team
Michael Urbano (USA) - Julien Walker (SUI), Karel Rachunek (CZE), Travis Fudge (USA), Brian Baxter (MEX).
17.7. | Individual awards
MVP: Travis Fudge (USA), Best goalkeeper: Michael Urbano (USA), Best defender: Karel Rachunek (CZE), Best forward: Diego Schwarzenbach (SUI), Fair play award: Team Spain.
» Archive