Czech players can celebrate their first victory, they beat Team Italia 6:2
12.07.2010 | Lucie Muzikova
Czech team, as the home team, stood for the first time against Team Italy. Italians played very well but because of great Handl, the goalia from The Czech Republic, they scored only two goals. But Czech players celebrated six times and they got first two points to the table.
Game 1 • B • Mo 12.7.2010 • 18:10 • Schedule and results
Italy
2:6
Czech Republic
(1:4, 1:2, 0:0)
Commisso (28. Antinori) - Eisestecken, Sommadossi, Mantese, Dorigatti, Tessari, Comencini, Roffo, Chelodi, Ceshini, Mosele, Tomasello, Rigoni, Frigo, Stricker
Handl (Jirkuv) - Rachunek, Toman, Strycek, Zacha, Tvrznik, Snopek, Kames, Vozdecky, Besser, Balasz, Rudovsky, Sebek, Loskot, Sinagl
Goals and assists: 17. Mantese (Rigoni), 32. Mantese (Frigo) - 8. Rachunek, 9. Rudovsky, 13. Besser (Rachunek), 19. Kames (Balazs), 27. Sebek (Rachunek), 31. Zacha (Vozdecky)
Shots: 21:29 (4:12, 17:17, 0:0). Penalties: 4:3. PP goals: 0:2. SH goals: 0:0.
Referees: Miller, Mackinnon. Audience: 450.
Official game sheet (PDF) video
Report
Czech team was more activ at the beginning of the game. The first attempt was shot in 4th minute and Handl had to save. Home team attacked the net in 5th minute, when Sebek took a hard shot and he was rewarded with applause. Most actvie was Jan Rudovsky but he missed with all of his shots. In ending 8th minute too everything into own hands captain Karel Rachunek, he skated through waiting defenders and he sent the puck behind Commissa´s back. After only one minute the score changed again. Fast Petr Sinagl skated alone against Italian goalie, he tricked him and he scored!
Before another goal in Italian net there was textbook combination Rachunek with shooting Jan Besser, who had an easy work – strike an empty net. In time 16:40 got the word also Team Italy and Claudio Mantes finished counterattack. Handl had no chance to save. Tvrznik tried to strike a quick answer but he stroke only the left shoulder of Italian keeper. But the very next combination brought a reward – Balasz found Vladimir Kames, who also found a place to shoot and he scored.
Czech pressure was broke down with Italian power play when Eisesteckem tried to surprise Czech keeper, but he saved with his glove. Czech players had to face up with two men against four for 13 seconds and we have to admitted, that they did it perfectly. Snopek, who skated back from the penalty, shot against Comisso but with no goal effect. Popular 5th goal scored Patrik Sebek, who after passfrom Rachunek stretched his backhand and right under the crossbar. In the middle of 2nd game a big opportunity wasn´t converted by Mosele because Handl was against to.
The 6th goal scored Ales Zacha. People didn´t have to wait for the answer from Italians for too long, Claudo Mantese skated around Handl and he shot the puck to the empty net. After few moments, Sinagl substitued for Czech keeper when he cleared the puck from the goal line. And when Sebek missed for few centimetres, the Czech Republic won from their point of view 6:2.
Author: Lucie Muzikova
Comments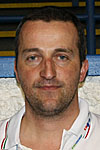 Cristian Rela (Team Italia coach): We played against a great opponent. We couldn´t converted some good opportunities and that made the difference. It is very hot there, but it is same from all.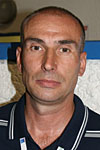 Jiří Suhrada (Team Czech republic coach): It was a good performance and result for the beginning of tournament, just a pity of received goals. We had some useless penalties but we managed that. I have to admitted, that Italian played a good game and they showed that world top is growing now.
10.8. |
Do you like to bet on the game that is already in play? The betting office Bet365 has the biggest offer of live bets on the internet! Find out yourself.
The best informations about Bwin.comall in one place.
Enter the world of the quickly growing family of the company Bet-at-home and experience the joy of winning right from the comfort of your own house.
Rich offer of betting opportunities and attractive odds – that is DOXXbet.
18.7. | Closing ceremony
We have added some photos from the medal and closing ceremony.
17.7. | All Stars team
Michael Urbano (USA) - Julien Walker (SUI), Karel Rachunek (CZE), Travis Fudge (USA), Brian Baxter (MEX).
17.7. | Individual awards
MVP: Travis Fudge (USA), Best goalkeeper: Michael Urbano (USA), Best defender: Karel Rachunek (CZE), Best forward: Diego Schwarzenbach (SUI), Fair play award: Team Spain.
» Archive