CAN – ESP 8:1: No worries and comfortable start for Team Canada
12.07.2010 | Lukas Peroutka
Team Canada captain Jason Allan scored eleven seconds into the game to put his team in a comfortable position from which they controlled the rest of their clash against Team Spain. Allan and Phil Boudreault scored two goals each to provide a major contribution to record a good opening 8-1 victory.
Game 1 • B • Mo 12.7.2010 • 14:00 • Schedule and results
Canada
8:1
Spain
(4:0, 4:1, 0:0)
Bradette (Servos) - Corbeil, Boudreault, Baumgartner, Hammond, Woods, Clewlon, Larocque, Allan, Farrugia, Vaillancourt
Fernandez (Gonzalez) - Suarez, Montero, Pascual, Roshchyn, Echevaria, Olmedo, Bejarano, Oliver, Carrillo, Palau, Serrano, Llistosella, Llorente, Fernandez
Goals and assists: 1. Allan (Woods), 3. Hammond (Woods), 13. Clewlon (Corbeil), 16. Allan (Woods), 33. Woods (Allan), 36. Boudreault (Vaillancourt), 37. Hammond (Woods), 39. Boudreault - 23. Echevaria (Olmedo).
Shots: 39:16 (22:8, 17:8, 0:0). Penalties: 2:6. PP goals: 3:0. SH goals: 0:0.
Referees: Würtherle, Follot. Audience: 100.
Official game sheet (PDF) video
Report
In searing heat inside Beroun stadium, Team Canada could not have wished for a better start. Captain Jason Allen scored between keeper´s pads after just eleven seconds. Good start for the favorites was confirmed two minutes later when Hammond´s deke proved good enough to beat Spanish keeper Gonzalez. "We have a good team with a mix of young and old and it was good to get the guys rolling so early," said Jason Allen of Team Canada.
Team Spain could not find a way to stop Canadian attack and conceded again in 13th minute after Spanish keeper spilled Corbeil´s shot and Clewlon was in a right position to tap the puck into the empty net. Two minutes later, Team Canada showed a great counter attacking play when Allan scored his second goal of the game with a precise wrist-shot. Canada thoroughly deserved its 4-0 half time lead.
Team Spain put themselves on the scoreboard at the start of the second half when Echevaria was on the end of a nice Spanish combination play to score a one-timer past stretching keeper Bradette. However, Spain´s hopes of a comeback were crushed by the number of penalties they conceded in the following minutes. In the 33rd minute, keeper Gonzalez was able to stop Corbeil from scoring, but after a couple of seconds, Woods´s slapshot found its way in to make it 5-1.
By that time, the game was virtually over and Team Canada made the margin in score even more decisive thanks to another goals by Boudreault (2) and Hammond.
Author: Lukas Peroutka
Comments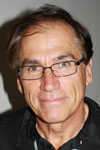 Richard Ropchan (Team Canada coach): It is a good start for us and a kind of thing we needed, because there wasn´t much pressure on us and we could try a lot of different things out there today. The guys got together well and it is nice for them to get the feel of how we should play. We have played in other tournaments where it is that hot, so we encourage guys to drink plenty of water, because they get dehydrated really fast.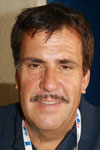 Max Etter (Spain Team manager): We were really motivated for this match. Canadian players are really good and they could use our indiscipline to score goals. Our game was different to what we wanted to play, we made too many mistakes.
10.8. |
Do you like to bet on the game that is already in play? The betting office Bet365 has the biggest offer of live bets on the internet! Find out yourself.
The best informations about Bwin.comall in one place.
Enter the world of the quickly growing family of the company Bet-at-home and experience the joy of winning right from the comfort of your own house.
Rich offer of betting opportunities and attractive odds – that is DOXXbet.
18.7. | Closing ceremony
We have added some photos from the medal and closing ceremony.
17.7. | All Stars team
Michael Urbano (USA) - Julien Walker (SUI), Karel Rachunek (CZE), Travis Fudge (USA), Brian Baxter (MEX).
17.7. | Individual awards
MVP: Travis Fudge (USA), Best goalkeeper: Michael Urbano (USA), Best defender: Karel Rachunek (CZE), Best forward: Diego Schwarzenbach (SUI), Fair play award: Team Spain.
» Archive