GBR – VEN 9:5: Team GB triumphs in a goal fest
12.07.2010 | Lukas Peroutka
Team Great Britain came out victorious in the first game of this year´s FIRS In-Line Hockey World Championships in Beroun. In a high speed game with flurry of goals, Rob Shelton was the man of the match with a hat-trick.
Game 1 • C • Mo 12.7.2010 • 08:00 • Schedule and results
Great Britain
9:5
Venezuela
(4:1, 5:4, 0:0)
Bradfield (Duffy) - Hutchinson, France, Glover, Moran, Gee, Dickinson, Finney, Cross, Shelton
Martinez (Johnson) - Fernandez, Baldayo, Delgado, Osa, Singer, Contreras, Valentiner, Velandia, Bustamante, Lourenco, Romero, Salas, Gill
Goals and assists: 6. Shelton, 12. Shelton (Cross), 13. France, 19. Hutchinson, 23. Shelton (Finney), 34. Hutchinson (Finney), 35. Finney (Cross), 36. Cross (Dickinson), 40. Gee (Dickinson) - 11. Fernandez (Singer), 31. Salas (Singer), 37. Romero (Singer), 39. Bustamante (Lourenco), 40. Romero (Salas).
Shots: 34:24 (16:12, 18:12, 0:0). Penalties: 4:4. PP goals: 3:1. SH goals: 1:0.
Referees: Wagner, Low. Audience: 50.
Official game sheet (PDF) video
Report
With both teams looking to impress early on, Team Great Britain has slowly got the upper hand. Rob Shelton was in the spotlight when he hit the post in the opening seconds and scored the game´s first goal short handed after a quick breakaway in 6th minute.
Venezuela eventually equalized in 11th minute in a double power play thanks to a slap shot by Fernandez, but another goal by Shelton´s second of the game and goals by France and Hutchinson put Brits 4-1 up by the end of the first half.
Team Venezuela´s effort was hampered by a lack of completed passes and although third Shelton´s goal was answered by Salas, the goal margin was still three goals and more. In a very open end to the game, both teams scored seven goals in last six minutes of play. The second half eventually brought nine goals total, taking the final score to 9-5.
"It was a first game when we played under these conditions. We hope to improve in the tournament. It is not a good score but in comparison with last year, when we were loosing 9:1 or 9:2, we got better," said Jorge Fernandez of Team Venezuela. "I thought we played a good open game with lot of goals in the end. Spectators had to be satisfied," said Team GB captain Scott Glover.
Author: Lukas Peroutka
Comments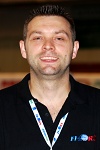 Jason Coles (Team Great Britain coach): It was important that we had a solid start to the game and were able to score some goals. Our performance was very good and all players played well.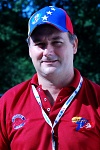 Alejandro Valentiner (Team Venezuela coach): It wasn´t a good start for us in this tournament. We wanted to show what we have improved, but it failed. The final result is not how we wanted to play. We had also a lot of penalties, because some players were overexcited and that is showed in the final result, too. We have to improve this.
10.8. |
Do you like to bet on the game that is already in play? The betting office Bet365 has the biggest offer of live bets on the internet! Find out yourself.
The best informations about Bwin.comall in one place.
Enter the world of the quickly growing family of the company Bet-at-home and experience the joy of winning right from the comfort of your own house.
Rich offer of betting opportunities and attractive odds – that is DOXXbet.
18.7. | Closing ceremony
We have added some photos from the medal and closing ceremony.
17.7. | All Stars team
Michael Urbano (USA) - Julien Walker (SUI), Karel Rachunek (CZE), Travis Fudge (USA), Brian Baxter (MEX).
17.7. | Individual awards
MVP: Travis Fudge (USA), Best goalkeeper: Michael Urbano (USA), Best defender: Karel Rachunek (CZE), Best forward: Diego Schwarzenbach (SUI), Fair play award: Team Spain.
» Archive