Great start for Team Canada, easy road to semifinals
06.07.2010 | David Schlegel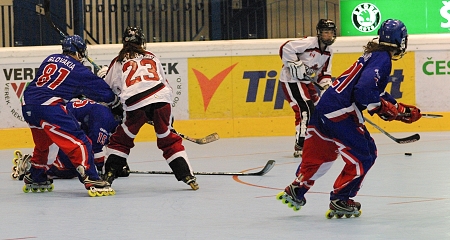 Team Canada scored five goals in less than ten minutes of play and then defended their comfortable lead. Canadians will meet Team France in the semifinal game on Wednesday.
Game 4 • QF • Tu 6.7.2010 • 19:00 • Schedule and results
Canada
6:0
Slovakia
(5:0, 1:0, 0:0)
Fisher (Squire) - Clarke, Devereaux, Grigg, Jarell, Ludolph, Merante, Nanji, Shirley, Sorbara
Zuziakova (Tistanova) - Pavlovicova, Gajdosova M., Drlickova, Petrovicova, Durcanska, Lalikova, Kevesova, Gajdosova I., Olosova, Zetkova, Ondruskova, Herichova
Goals and assists: 1. Clark (Jarrell), 4. Shirley, 5. Ludolph (Sorbar), 8. Ludolph (Deveraux), 9. Deveraux (Ludolph)
Penalties: 3:2. PP goals: 0:0. SH goals: 0:0.
Official game sheet (PDF) video
Report
In the last quarterfinals, Team Canada met Slovakia and from the very start of the game, showed that no surprise will happen in any of Tuesday`s games. Canadians built up the 5-0 lead in the first 10 minutes and they convincily defended it. In the 2nd half, they added one more goal and will play France in the semifinals.
What a start made by Canada! It looked like Team Slovakia is still in the locker room and when they woke up, the game was over. They allowed three goals in the first five minutes, they were scored by Clarke, Shirley and Ludolph.
Not much later Canada added two more goals. Ludolph made a spectacular move after a pass by Devereaux and gave no chance for the Slovakian goalie. A minute later it was Devereaux, who received pass from Ludolph, who scored for the 5th time. Slovakia changed their goalie twice. Slovaks then started to play better defense but Canada completely controlled the game.
"I think overall we played pretty well, we just have to make sure we keep the intensity up to the end of the game. Our coach told us we have to estimate every team the way we would against better teams like USA and to never underestimate any team. Our goal is definitely the gold medal, I would like to score in a gold medal game and we´d like to win by more than one or two goals, to keep pounding them in," said Montana Merante, the youngest player on the Canadian team. "Older players are really nice, they are encouraging me, because I do not have much experience," she added.
In the 2nd half, Team canada continued to play their own game, drawing several dangerous shots, but Tistanova deflected all of them. Slovakians then also showed some nice moves, they were usually made by playing coach Maria Gajdosova. "We did not make any special preparation for Team Canada. We tried hard but it did not work out well," said Slovakian goalie Daniela Zuziakova.
Author: David Schlegel
Comments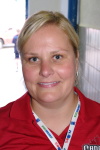 Donna Forbes (Team Canada coach): "I have told the players the same thing we have been telling them before every game, to go there and play our style. We did some sightseeing in Prague this morning, had a short bench so we got a little bit tired towards the end of the game. Every game from now on is important, we need to make sure we are on our game every time. Our goal now is to come home to Canada with a gold medal". p>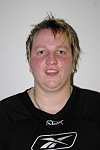 Ivana Gajdosova (coach of Team Slovakia): We did not catch the start of the game. When it is 0:5, it is tough to come back. Then we started to play better, but it was too late. We knew our opponent is very good and they proved it".
10.8. |
Do you like to bet on the game that is already in play? The betting office Bet365 has the biggest offer of live bets on the internet! Find out yourself.
The best informations about Bwin.comall in one place.
Enter the world of the quickly growing family of the company Bet-at-home and experience the joy of winning right from the comfort of your own house.
Rich offer of betting opportunities and attractive odds – that is DOXXbet.
18.7. | Closing ceremony
We have added some photos from the medal and closing ceremony.
17.7. | All Stars team
Michael Urbano (USA) - Julien Walker (SUI), Karel Rachunek (CZE), Travis Fudge (USA), Brian Baxter (MEX).
17.7. | Individual awards
MVP: Travis Fudge (USA), Best goalkeeper: Michael Urbano (USA), Best defender: Karel Rachunek (CZE), Best forward: Diego Schwarzenbach (SUI), Fair play award: Team Spain.
» Archive