The Czech dream of gold medal continues
06.07.2010 | Lucie Muzikova
Team Czech Republic beated Spaniards 5:1 girls and home players can look forward to semi-finals against Team USA.The star of this game was Czech Alena Polenska who scored two goals.
Game 4 • QF • Tu 6.7.2010 • 17:00 • Schedule and results
Czech Republic
5:1
Spain
(2:0, 3:1, 0:0)
Smardova - Fialova, Holesova, Studentova, Knotkova, Zelenkova, Mrazovaa, Polenska, Pancakova, Flachsova, Heindlova, Melicherikova, Novakova, Stastna, Vonkova
Alvarado C. (21. Martinez V.) - Martinez I., Beltran M., Beltran A., Castollo, Calero, Ucedo, Abrisqueta V., Cassi, Pla, Alvarado L., Rodriguez, Gonzalez
Goals and assists: 4. Polenska (Studentova), 9. Pancakova (Holesova), 9. Pancakova (Holesova), 36. Mrazova (Polenska), 37. Melicherikova (Zelenkova) - 40. Ucedo (Alvarado L.)
Penalties: 2:5. PP goals: 1:0. SH goals: 0:0.
Referees: Anderson, Gloor.
Official game sheet (PDF) video
Report
The Czech girls got a penalty in the first minute, so they offered a great opportunity to their opponents; but chances were created more by the home team. Firstly, Mrazova had a breakaway, but Alena Polenska missed the puck that had layed before net. At the end of the Spanish power play Pančáková struck net construction. Czech girls got the opportunity of the numerical advantage too and they didn´t wait for long. Simona Studentova found from the back of net, Polenska and she struck perfectly above Alvadore´s arm. The Czech national team excelled with great movement and precise passes with the puck.
At the end of the ninth minute another attractive combination celebrated success. Eva Holesova skated around the net and she offered a precise pass to Vera Pancakova, who in the face of Spanish keeper shot the puck under her left shoulder. Either time- out didn´t help the Spaniards and the taste of Czechs to score another goal had no limits. Performance of the Czech Republic was celebrated even in the auditorium and spectators showed their joy from the game in every moment.
The Spaniard keeper got a penalty again for tripping in the fourteenth minute what was water to the Czech mill. But Czechs didn´t convert the power play so the biggest positives from these two minutes were forces that Czechs saved. "We wanted to win today, but we knew it wouldn´t be easy," says Spanish keeper after the game. "Unfortunately, we were not enough for the Czech Republic. I am not satisfied with the performance of referees, I don´t think that all of their statements were true. But it couldn´t be helped. Another game we play with Team China, so we must be well prepared and win against them." At the end of the first half, the Spaniards came to a rapid counterattack. Laura Alvarado passed to Ortuno´s stick before Czech keeper. Smardova who hadn´t worked so much, work in this game, saved and after half-time-result was 2:0 for the Czech Republic.
Going into the second half of the game nobody could ever have planned. Alena Polenska increased the lead to 3:0, for the first serious chance and it was assisted by most efficiency player of Czech team Katerina Mrazova. 
Activity of the home team was supported by a penalty for the Spanish team. But only Mrazova had a good chance to score, Martinez pulled against her one of her best saves. Then came time for Petra Smardova, when she had to face up to some dangerous Spanish shots. The Czech team was showing a smart and playful hockey, Spaniards answered with increased aggressiveness, but Smardova was against them. She caught shots from Calero and Beltran.
Mrazova reached the fourth goal in the Spaniards net, who went through the crease and put her stick into the shot from Polenska. The goal feast didn´t end. Petra Melicherikova scored the fifth goal by a precisely placed shot to the bar and she made Martinez sad again. Czech national team allowed honest success to Spaniards, when Ucedo shot to the final 5:1.
Author: Lucie Muzikova
Comments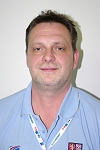 Roman Heindl (Team Czech Republic coach): "I am very glad that we can managed this important game and we made another step to our dream of a gold medal. Girls were little worried after defeat but they showed excellent performance and their victory is deserved. We have to be well prepared for the next game against Team USA and hope for victory".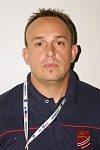 Sylvain Humeau (Team Spain coach): "It was very difficult game for us. We want to play our game but it didn´t work. We made mistakes in our defence. We knew that Czech girls have an excellent team who skates very well. Above that Czech keeper played a great game because we scored only one goal".
10.8. |
Do you like to bet on the game that is already in play? The betting office Bet365 has the biggest offer of live bets on the internet! Find out yourself.
The best informations about Bwin.comall in one place.
Enter the world of the quickly growing family of the company Bet-at-home and experience the joy of winning right from the comfort of your own house.
Rich offer of betting opportunities and attractive odds – that is DOXXbet.
18.7. | Closing ceremony
We have added some photos from the medal and closing ceremony.
17.7. | All Stars team
Michael Urbano (USA) - Julien Walker (SUI), Karel Rachunek (CZE), Travis Fudge (USA), Brian Baxter (MEX).
17.7. | Individual awards
MVP: Travis Fudge (USA), Best goalkeeper: Michael Urbano (USA), Best defender: Karel Rachunek (CZE), Best forward: Diego Schwarzenbach (SUI), Fair play award: Team Spain.
» Archive