FRA – FIN 4:1: Second half sends France into semifinals
06.07.2010 | Lukas Peroutka
Team France scored three goals in second half to brush aside Team Finland´s solid resistance. Finns held their opponents for whole first half, but paid a heavy price for their penalties. Sandrine Rangeon was a star for France, scoring two power play goals.
Game 4 • QF • Tu 6.7.2010 • 15:00 • Schedule and results
France
4:1
Finland
(1:1, 3:0, 0:0)
Binet (Mousseaux) - Auger, Delhon, Hemar, Jupillat, Larche, Minelli, Benoit, Dalzotto, Drici, Faguaga, Rangeon, Ravix, Serrea.
Vanhatalo (Koivisto) – Tuominen, Ahvensalmi, Makela, Jokipelto, Lind, Tuira, Heiskanen, Kantee.
Goals and assists: 4. Rangeon (Dalzotto), 11. Jokipelto (Ahvensalmio), 22. Jupillat, 36. Rangeon (Dalzotto), 39. Drici.
Penalties: 4:5. PP goals: 1:0. SH goals: 1:0.
Referees: Arazimova, Ruzickova.
Official game sheet (PDF) video
Report
Team Finland could not equal their opponent in a number of players, but they certainly did equal the determination, passing ability and skating in the first half. France had some difficulty in creating goalscoring chances, but in the 4th minute of the game, Rangeon´s shot from the right crease on a power play was good enough to beat the Finnish goalie.
Finns managed to equalize after ten minutes thanks to Emmi Jokipelto, who netted a close range rebound after some good work in a goal crease. Rest of the first half was very even without major chances and the score stayed equal.
France´s Sophie Jupillat scored the winning goal just one minute into the second half with a nice shot under the crossbar. Team Finland had their best chance for an equalizer in 26th minute during a double power play, but Lind´s slapshot from the center was saved by Binet in Franch goal. Finns paid for their indiscipline late in the game after Sandrine Rangeon converted another power play and Drici then put a stamp on a final result with an empty net goal. "We played pretty well, the game was close, but the win was too far," said Finnish captain Anna Lind.
Author: Lukas Peroutka
Comments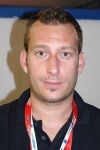 Eric Perraudin (Team France coach): "I am very happy with the result. Our players were very nervous before the game, but the performance was very good and we deserved to win. It is a great success to be among top four teams".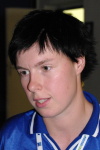 Anna Perttilä (Team Finland coach): It was a very tough game against a strong opponent. The game was pretty even, but we were not good enough.
10.8. |
Do you like to bet on the game that is already in play? The betting office Bet365 has the biggest offer of live bets on the internet! Find out yourself.
The best informations about Bwin.comall in one place.
Enter the world of the quickly growing family of the company Bet-at-home and experience the joy of winning right from the comfort of your own house.
Rich offer of betting opportunities and attractive odds – that is DOXXbet.
18.7. | Closing ceremony
We have added some photos from the medal and closing ceremony.
17.7. | All Stars team
Michael Urbano (USA) - Julien Walker (SUI), Karel Rachunek (CZE), Travis Fudge (USA), Brian Baxter (MEX).
17.7. | Individual awards
MVP: Travis Fudge (USA), Best goalkeeper: Michael Urbano (USA), Best defender: Karel Rachunek (CZE), Best forward: Diego Schwarzenbach (SUI), Fair play award: Team Spain.
» Archive