No chance for Slovakia, Team USA scored eight times
03.07.2010 | Lukas Peroutka, David Schlegel
The Slovakian debut was very bitter. Slovaks were able to keep the scoreless result only eight minutes. Than Team USA stepped in and scored eight goals.
Game 1 • A • Sa 3.7.2010 • 19:30 • Schedule and results
USA
8:0
Slovakia
(3:0, 5:0, 0:0)
Rackleff (Vedder) - Era, Giannino, Loyath, McCormack, Munhofen, Nicholson, Orner, Santo, Wells.
Tistanova (Zuziakova) - Pavlovicova, Gajdosova, Drlickova, Petrovicova, Durcanska, Lalikova, Kevesova, Gajdosova, Vargova, Olosova, Zetkova, Ondruskova, Herichova.
Goals and assists: 8. Munhofen (Loyath), 10. Santo, 12. Orner (Giovenelli), 21. Santo (Wells), 22. Era, 28. Orner (Era), 29. Nicholson, 32. Loyath (Orner).
Penalties: 3:3. PP goals: 0:0. SH goals: 1:0.
Referees: Růžičková, Girban.
Official game sheet (PDF) video
Report
Both teams experienced a pretty nervous start to this year´s championship, but strong and clear favorites from United States soon started to assert their authority. Couple of first opportunities were saved by Slovakian keeper Tistanova and early USA power play failed to pay dividends, too. However, in 8th minute Munhofen finally broke the deadlock – 1:0.
The opening goal put USA into the driving seat and two minutes later, Santo found another opening to put her team in front by two. Slovakian coach was not happy and asked for a timeout, but it failed to turn the game around, because after another couple of seconds, Orner´s pass was deflected into her own net by one of Slovakian defenders. Gajdosova then missed a golden opportunity to claw one back for Slovakia, as she missed a quick turnaround. Halftime score was 3-0.
2nd half was very similiar. Experienced players from the Team USA gave no chances to their opponents and changed the game in an exhibition game. 22 seconds into the 2nd half Santo took a shot which was deflected from Tistanova`s shoulder into the net. Few moments later Era added another goal after a brilliant move: She stole the puck in the own zone, overskated Slovakian defenceman and with a backhand move gave no chance to the Slovakian goalie. Slovakian coach took another time-out but it did not help. In 28th minute Orner showed another nice move: skated in front of the net and took a backhand near the post. Result? Tistanova with no chance.
Slovakians were very passive and Nicholson scored another goal. Shame of the players in the blue jerseys continued. In 32th minute Loyath scored another easy goal.
Slovaks tried to score, but did not make it. Team USA earned an easy victory and even the support from the crowd did not change it.
Author: Lukáš Peroutka, David Schlegel
Comments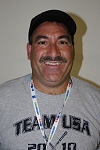 Charles Sgrillo (Team USA coach): "We were little shaky. This was the first time that I was a head coach so we were trying new style, new systém. We were working hard and I believe that as tournament goes on we can improve our game and shape some things. Sometimes we were late today and, as I said, we have to make our system sharper and everything will be fine."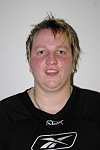 Ivana Gajdosova (coach of Slovakia): It is our first tournament and we still need more experience. We thought that we were going to surprise them with an offensive game but we didn´t know well their team, so we didn´t know what to expect and finally we had to drop back. Team USA played simply, we did not. The better team won.
10.8. |
Do you like to bet on the game that is already in play? The betting office Bet365 has the biggest offer of live bets on the internet! Find out yourself.
The best informations about Bwin.comall in one place.
Enter the world of the quickly growing family of the company Bet-at-home and experience the joy of winning right from the comfort of your own house.
Rich offer of betting opportunities and attractive odds – that is DOXXbet.
18.7. | Closing ceremony
We have added some photos from the medal and closing ceremony.
17.7. | All Stars team
Michael Urbano (USA) - Julien Walker (SUI), Karel Rachunek (CZE), Travis Fudge (USA), Brian Baxter (MEX).
17.7. | Individual awards
MVP: Travis Fudge (USA), Best goalkeeper: Michael Urbano (USA), Best defender: Karel Rachunek (CZE), Best forward: Diego Schwarzenbach (SUI), Fair play award: Team Spain.
» Archive