American players scored six goals and they won in their group
05.07.2010 | Lucie Mužíková
The first part of the world championship was ended by game against Team USA and Team France in Monday evening. At the end of this game American players can celebrate their victory 6:0 and they advance from the first place.
Game 3 • A • Mo 5.7.2010 • 19:00 • Schedule and results
USA
6:0
France
(5:0, 1:0, 0:0)
Rackleff - Era, Giannin, Giovanelli, Loyath, McCormack, Munhofen, Nicholson, Orner, Santo, Wells.
Binet - Auger, Delhon, Hemar, Jupillat, Larche, Minelli, Benoit, Dalzotto, Drici, Faguaga, Rangeon, Ravix, Serre.
Goals and assists: 10. Gianninova (Giovanelliova), 17. Gianninova (Eraova), 18. Loyathova (McCormackova), 20. Nicholsonova, 20. Ornerova (Eraova), 40. Santova (Munhofenova).
Penalties: 4:1. PP goals: 0:0. SH goals: 0:0.
Referees: Ruzickova, Anderson.
Official game sheet (PDF) video
Report
According to actual results of these two opponents the balanced game was expected but American players didn´t leave anything to luck and they made difficult work for French girls. European team was held by excellent saves by keeper Mouseaux but she was short in 10th minutes to catch Giannino´s shot. This was the critical moment because the scored goal meant for Americans power and before first siren they could scored more four goals by Giannino, Loyath, Nicholson and Ornero.
"American players were more active in the first half, they were faster in breakaways and they were dangerous. We tried hard but we didn´t score what made the difference. In addition Americans played more like team than us. When they were in lead they looked it after.
At the beginning of the second half Team France had two power plays but no one was converted. American players were excellent in defence and they didn´t let the opponent to their own half. The end of his game was balanced but Americans were again the one who could celebrate the goal when Santo shot through French keeper for the sixth time and she confirmed victory of her team partly in the game, partly in the group.
The game we controlled in easy way and we didn´t let our opponents to our net. We had yoiung team and most of them didn´t play together before this tournament. In this game it worked together so we can be very satisfied," said Santo after game.
Author: Lucie Mužíková
Comments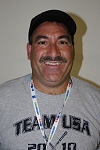 Charles Sgrillo (Team USA coach): It was more likely game from play-offs, the opponent was very good prepared and everyone could see that we met with very high-quality team. We could go over it and we won. I am satisfied after first part of tournament because we are still bulding the team and we are getting better and better.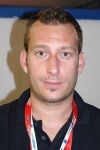 Eric Perraudin (Team France coach): The first half was very difficult for us, we couldn´t play so well in defence like our opponent. We tried to make fast breakaways but it didn´t bring us any outcome and we didn´t score. We play in world championship, and if we want to be successful we have to be efficient. I expect from tomorrow quarter-finals victory.
10.8. |
Do you like to bet on the game that is already in play? The betting office Bet365 has the biggest offer of live bets on the internet! Find out yourself.
The best informations about Bwin.comall in one place.
Enter the world of the quickly growing family of the company Bet-at-home and experience the joy of winning right from the comfort of your own house.
Rich offer of betting opportunities and attractive odds – that is DOXXbet.
18.7. | Closing ceremony
We have added some photos from the medal and closing ceremony.
17.7. | All Stars team
Michael Urbano (USA) - Julien Walker (SUI), Karel Rachunek (CZE), Travis Fudge (USA), Brian Baxter (MEX).
17.7. | Individual awards
MVP: Travis Fudge (USA), Best goalkeeper: Michael Urbano (USA), Best defender: Karel Rachunek (CZE), Best forward: Diego Schwarzenbach (SUI), Fair play award: Team Spain.
» Archive