ESP – SVK 2:2: Emotions run high in a tight game
05.07.2010 | Lukáš Peroutka
Team Spain earned third place in Group A thanks to a tying power play goal by Maria Castello two minutes before the end of a game against Slovakia. In a game full of speed, spirit and physical play, two players were dismissed in the final minute.
Game 3 • A • Mo 5.7.2010 • 16:00 • Schedule and results
Spain
2:2
Slovakia
(1:1, 1:1, 0:0)
Alvarado(21. V. Martinez) - I. Martinez, M. Beltran, A. Beltran, Castollo, Calero, Ucedo, V. Abrisqueto, L. Abrisqueto, Cassi, Ortuno, Pia, Alvarado, Rodriguez, Gonzalez
Zuziakova - Pavlovicova, M. Gajdosova, Drlickova, Petrovicova, Durcanska, Lalikova, Kevesova, I. Gajdosova, Vargova, Olosova, Zetkova, Ondruskova, Herichova
Goals and assists: 18. A. Beltran (Castollo), 38. Castollo (I. Martinez) - 14. M. Gajdosova, 23. Lalikova (Pavlovicova)
Penalties: 2:3, plus V. Abrisqueta (ESP) 5 min + GM for boarding, Vargova (SVK) 5 min + GM for roughing. PP goals: 1:0. SH goals: 0:0.
Referees: Arazimova, Ruzickova.
Official game sheet (PDF) video
Report
The game started in a quick tempo, with both teams ready to claim third spot in Group A. Slovakian speedy players were always dangerous on a counter attack, while Spain tried a more combination play with smart passes. Attacking play provided space for many goal scoring chances, Ondruskova and Marien Bertlan missed the first couple in opening minutes.
In 14th minute, Team Slovakia scored its first ever World Inline Championship goal thanks to Maria Gajdosova, who converted a quick counter attack after a mistake in Spanish passing play. Anna Beltran equalised three minutes later after a quick exchange down the left wing and a shot between keeper´s pads.
Start of a second half brought another goal for Team Slovakia. Spanish keeper Alvarado could not hold onto the shot and Lalikova scored with a rebound from top of the goal crease. As the end of the game was drawing nearer, more physical play and penalties came into action. At 37:51, Slovakia´s indiscipline cost them dear as Castollo netted the equalising goal on a power play. A collision near the boards in the final minute saw Pavlovicova receiving medical treatment and two players, one from each side, receiving major penalties.
Author: Lukáš Peroutka
Comments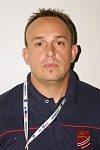 Sylvain Humeau (coach of Team Spain): We were trying to shoot all the time, but then came a Slovakian goal. Fortunately we managed to get back into the game. We wanted to win by all costs and the game got a bit rough towards the end. I am sorry for the injured Slovakian player, I hope it is not serious and she will get back to full health soon.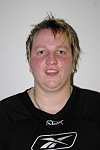 Ivana Gajdosova (coach of Team Slovakia): It is very difficult to comment on this game. I think it was influenced by referees. We had many penalties, Spain almost none. I don´t know what more to say.
10.8. |
Do you like to bet on the game that is already in play? The betting office Bet365 has the biggest offer of live bets on the internet! Find out yourself.
The best informations about Bwin.comall in one place.
Enter the world of the quickly growing family of the company Bet-at-home and experience the joy of winning right from the comfort of your own house.
Rich offer of betting opportunities and attractive odds – that is DOXXbet.
18.7. | Closing ceremony
We have added some photos from the medal and closing ceremony.
17.7. | All Stars team
Michael Urbano (USA) - Julien Walker (SUI), Karel Rachunek (CZE), Travis Fudge (USA), Brian Baxter (MEX).
17.7. | Individual awards
MVP: Travis Fudge (USA), Best goalkeeper: Michael Urbano (USA), Best defender: Karel Rachunek (CZE), Best forward: Diego Schwarzenbach (SUI), Fair play award: Team Spain.
» Archive