FIN – CZE 0:5. Czechs overcome a resilient opponent
04.07.2010 | Lukáš Peroutka
Czech Republic recorded second win of the tournament after they beat a very resilient Finland side in searing heat with excellent Anna Vanhatalo in goal. Alena Polenska scored a hattrick, Simona Studentova added another two goals.
Game 2 • B • Su 4.7.2010 • 17:30 • Schedule and results
Finland
0:5
Czech Republic
(0:1, 0:4, 0:0)
Vanhatalo (31. Koivisto) - Tuominen, Ahvensalmi, Makela, Jokipelto, Lind, Tuira, Heiskanen, Kantee
Smardova - Fialova, Holesova, Studentova, Knotkova, Zelenkova, Mrazova, Polenska, Pancakova, Flachsova, Heindlova, Melicherikova, Novakova, Stastna, Vonkova
Goals and assists: 20. Polenska (Studentova), 31. Studentova (Holesova), 32. Polenska (Stastna), 33. Studentova, 38. Polenska (Mrazova)
Penalties: 3:2. PP goals: 0:1. SH goals: 0:1.
Referees: Gloor, Anderson.
Official game sheet (PDF) video
Report
With Vanhatalo´s good performance against Team Canada yesterday, Finnish goalkeeper was once again in the centre of attention against Czech Republic. A total of eight Finnish players started the game well and had a great chance thanks to Lind and Tuominen, who hit both posts of Czech goal in a short period of time.
In very hot conditions inside Beroun stadium, it was difficult for Finland to keep up with Czech tempo and players in white were slowly pushed back towards their own goal. Czech team was looking for a breakthrough, but all shots were either blocked by defenders or saved by Vanhatalo. In the 19th minute of a game, two Finnish players were sent to a penalty box and a 4 on 2 powerplay was converted by Polenska.
The second half started in similar fashion, Vanhatalo making a tremendous stick save on a goal line to deny Polenska her second of the game. However, after 30 minutes, Studentova´s great individual effort ended with a shot to the top right corner and a second goal for Czechs. At that time, very tired Vanhatalo had to be substituted and her replacement Koivisto conceded two very quick goals from Polenska and Studentova to make the score 4-0.
Alena Polenska completed her hattrick in 38th minute after a nice and quick combination down the left wing. Studentova wanted her hattrick, too, but was denied in the dying seconds by Koivisto´s pad. "We played very good game but Czech girls were simply better. At the beginning we could skate with them, we also had some good opportunities. In the end we were tired and conceded three times. Against China we have to score some goals to be successful," said the best player of Team Finland Minttu Tuominen after game.
Author: Lukáš Peroutka
Comments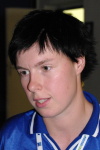 Abba Pertillä (Team Finland coach): Today we had good defence but it wasn´t enough. At the end we were very tired, that´s why we changed keepers.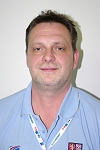 Roman Heindl (Team Czech Republic coach): We were much better than yesterday already in the first half. The movement, passing and pressure was good. We tried to get in front of the keeper, deflect some shots, but couldn´t score. Of course we were a little nervous, but in the end we kept our pressure and combination play and it paid dividends.
10.8. |
Do you like to bet on the game that is already in play? The betting office Bet365 has the biggest offer of live bets on the internet! Find out yourself.
The best informations about Bwin.comall in one place.
Enter the world of the quickly growing family of the company Bet-at-home and experience the joy of winning right from the comfort of your own house.
Rich offer of betting opportunities and attractive odds – that is DOXXbet.
18.7. | Closing ceremony
We have added some photos from the medal and closing ceremony.
17.7. | All Stars team
Michael Urbano (USA) - Julien Walker (SUI), Karel Rachunek (CZE), Travis Fudge (USA), Brian Baxter (MEX).
17.7. | Individual awards
MVP: Travis Fudge (USA), Best goalkeeper: Michael Urbano (USA), Best defender: Karel Rachunek (CZE), Best forward: Diego Schwarzenbach (SUI), Fair play award: Team Spain.
» Archive