Slovaks still scoreless, they lost to France
04.07.2010 | David Schlegel
Also in their 2nd appearance at the World championship Team Slovakia were unable to score a single goal. They played well, in few moments they even outplayed France but lost 05 in the end.
Game 2 • A • Su 4.7.2010 • 16:00 • Schedule and results
Slovakia
0:5
France
(0:3, 0:2, 0:0)
Tistanova - Pavlovicova, Gajdosova, Drlickova, Petrovicova, Durcanska, Lalikova, Kevesova, Gajdosova, Vargova, Olosova, Zetkova, Ondruskova, Herichova.
Binet (Mousseaux) - Auger, Delthon Hemar, Jupillat, Larche, Minelli, Benot, Dalzotto ("C"), Drici, Faguaga, Rangeon, Ravic, Serre.
Goals and assists: 1. Dalzzotto (Rangeon), 14. Rangeon (Dalzzotto), 18. Drici (Larche), 24. Delhon (Mineilli), 29. Serre (Drici)
Penalties: 4:5. PP goals: 0:0. SH goals: 0:1.
Referees: Arazímová, Růžičková.
Official game sheet (PDF) video
Report
Team France scored its 1st goal already 46 seconds into the game, when French captain Marion Dalzotto rebounded a shot from the crease. French girls had one more big chance but then Team Slovakia, which plays at their first championship ever, equaled the play and missed a good opportunity to equalize the game in their one-woman advantage. However, they were unable to score a goal. Later they got punished when Dalzotto found Rangeon who added a second goal.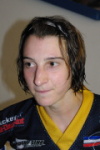 And what is more, in 18th minute French girls scored a shorthanded goal and sent Slovakian goalie Jana Tistanova to the bench. She was replaced by Zuziakova. "We did all we could. It is our debut at the World championship and it was not that bad," said Romana Vargova. A group of Slovakian fans kept cheering and supporting their players but that did not help to beat French goalie Bidet.
French did not allow Slovakians to create chances and kept the game under their control. "Our win today is very important for us, it will encourage us into our following games," said the best player of team France Marion Dalzotto. French players then added more goals. Delthon add the fourth and Serre closed the account of the game. "We have to get used to such style of play, it takes a while," said Vargova.
French goalie Binet showed a very good performance and still did not alllow a single goal at the tournament. "Our team is very young because many experienced players are not here. If the luck will be with us, we can make a good result here," a French captain smiled.
Author: David Schlegel
Comments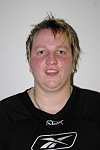 Ivana Gajdosova (coach of Team Slovakia): I think our performance was very good, I can only praise our players. Some Czech media does not have faith in us, but we are mewcomers here and play a high-quality game. we play in-line hockey only three or four months and we had no preparation game, so I think it was good.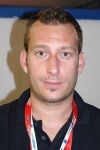 Eric Perraudin (coach of Team France): It was tough at the start of the game, we are not used to play the type of hockey Slovakian girls play. They played a good game. We needed to earn a victory and we made it. We are satisfied with the course and result of the game.
10.8. |
Do you like to bet on the game that is already in play? The betting office Bet365 has the biggest offer of live bets on the internet! Find out yourself.
The best informations about Bwin.comall in one place.
Enter the world of the quickly growing family of the company Bet-at-home and experience the joy of winning right from the comfort of your own house.
Rich offer of betting opportunities and attractive odds – that is DOXXbet.
18.7. | Closing ceremony
We have added some photos from the medal and closing ceremony.
17.7. | All Stars team
Michael Urbano (USA) - Julien Walker (SUI), Karel Rachunek (CZE), Travis Fudge (USA), Brian Baxter (MEX).
17.7. | Individual awards
MVP: Travis Fudge (USA), Best goalkeeper: Michael Urbano (USA), Best defender: Karel Rachunek (CZE), Best forward: Diego Schwarzenbach (SUI), Fair play award: Team Spain.
» Archive