American players against Spaniards with victory
04.07.2010 | Lucie Mužíková
The second playing day of world championship in in-line hokeji was opened by game Spaniards against Americans. European team didn´t win though but he showed game that he shouldn´t be ashamed of. Most of opportunities ended at least on excellent American keeper.
Game 2 • A • Su 4.7.2010 • 14:30 • Schedule and results
Spain
1:5
USA
(0:3, 1:2, 0:0)
Alvarado (Martiney V.) - Martiney I., Beltran M., Beltran A., Castollo, Calero, Ucedo, Abrisqueta V., Abrisqueta L., Cassi, Ortuno, Pla, Alvarado L., Rodriguez, Gonzalez.
Vedder (21. Rackleff) - Era, Giannino, Giovanelli, Loyatho, McCormack, Munhofen, Nicholson, Orner, Santo, Wells.
Goals and assists: 2. McCormack (Loyalth), 8. Ornero, 19. Loyalth (Nicholson), 36. Giovanelli (Loyalth), 39. Santo (Giovanelli) - 35. L. Abrisquet.
Penalties: 4:4. PP goals: 1:3. SH goals: 0:0.
Referees: Kirschner, Anderson.
Official game sheet (PDF) video
Report
Overseas team in the very first minutes of game showed, that Americans belong to the favorite of the tournament. They confirmed it by two goals at the beginning partly after lucky shot by McCormack, partly after break-away made by Ornero. However Spaniards didn´t give up and they made diffult Americans defense for several times, mainly in two successful power plays. Indeed no goal was scored and Americans punished it in their own power play, when Loyalth sent shot to bar then into net and her team was leading three to zero.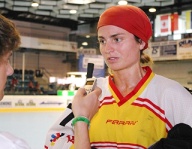 "It was very difficult. We know that Team USA is good and fast team but we tried to win. I think that we played well and final score isn´t even bad," shared Castollo, Spaniard defense, her impressions from the game.
The second half began with hopefull opportunity by McCormack but puck flought few centimeres outside. Then doble Spaish power play came but another penalty broke it this time for team from Pyrenees. After few seconds game three against two Spaniards scored their first goal in this tournament. It was made by Abrisquet by tought shot near bar. Their momentary enthusiasm and hope for drawing were broken by Americans after few minutes by two goals made by Giovanelli and Santo. Again Santo ensured the final score 5:1 two minutes before end of this game.
"We played good game. It was more difficult than against Slovakia, we had to make more duels one against one and more skate. Spaniards definetely weren´t bad opponent," said American player Giannino after game.
Author: Lucie Mužíková
Comments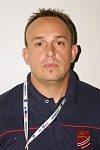 Sylvain Humeau (Team Spain coach): It is very difficult to play against team like this. We wanted to play our system but some mistakes we did were deadly. We was shoting more than yesterday what was good, but if you gave so small space to Team USA, they score goal. They are good in skating, they have excellent forvars and they scored three goals in power plays.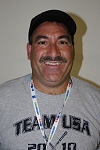 Charles Sgrillo (Team USA coach): It was very fast game. Spaniards have physical strong team but we could skate with them and finally we managed this game very well.
10.8. |
Do you like to bet on the game that is already in play? The betting office Bet365 has the biggest offer of live bets on the internet! Find out yourself.
The best informations about Bwin.comall in one place.
Enter the world of the quickly growing family of the company Bet-at-home and experience the joy of winning right from the comfort of your own house.
Rich offer of betting opportunities and attractive odds – that is DOXXbet.
18.7. | Closing ceremony
We have added some photos from the medal and closing ceremony.
17.7. | All Stars team
Michael Urbano (USA) - Julien Walker (SUI), Karel Rachunek (CZE), Travis Fudge (USA), Brian Baxter (MEX).
17.7. | Individual awards
MVP: Travis Fudge (USA), Best goalkeeper: Michael Urbano (USA), Best defender: Karel Rachunek (CZE), Best forward: Diego Schwarzenbach (SUI), Fair play award: Team Spain.
» Archive