FRA - SPA 0:0: France against Spain without goals
03.07.2010 | Lucie Mužíková
The second game in WC in Beroun didn´t thrilled spectators at all, in confrontation with previous game, when players scored 9 goals, no shoot changed in goal. Persistent game so ended 0:0 and both teams got one point.
Game 1 • A • Sa 3.7.2010 • 14:50 • Schedule and results
France
0:0
Spain
(0:0, 0:0, 0:0)
Binet - Auger, Delthon Hemar, Jupillat, Larche, Minelli, Benot, Dalzotto, Drici, Faguaga, Rangeon, Ravic, Serre
Alvarado - Martiney I., Beltran M., Beltran A., Castollo, Calero, Ucedo, Abrisqueta V., Abrisqueta L., Cassi, Ortuno, Pia, Alvarado L., Rodriguez, Gonzales
Goals and assists: No goals.
Penalties: 2:2. PP goals: 0:0. SH goals: 0:0.
Referees: Anderson, Arazimová.
Official game sheet (PDF) video
Report
Today´s second game began somewhat with slow motion but about in the middle of the first half game became more open and good actions could be seen. However both goalkeepers did not have much work in this game and they were able to save the puck when few chances came. Alba Calero sparkled with individual run in 15th minute, her cross-shoot ended on the bar. Ana Ucedo twinkled with tough shoot and Binet had a lot of worries to manage with dangerous puck.
"We had a very physically demanding game today, we didn´t look very well in the game. We also reached a goal, which referees unfortunatelly didn´t recognized and that was for us very big shock. At the end, we are glad for draw," said Laura Alvarado, one of Spanish forvards.
Spanish players entered in better way to the second half, they presented themselves with good shooting attempts. French players then threatened in counter-attack, when Rangeon nearly turned one of them into goal. Team Spain played in 30th minute a power play, in which Anna Beltran took several opportunities. After that the game was balanced and because of fighting in the middle of rink, nobody reached the goal and the game ended 0:0.
"It was up-down game and we had to skate a lot from defence to the offensive zone and back. We had some very good chances there but we are satisfied with one point. Spanish girls defeat us every year, so draw is quiet nice," said Jennifer Auger after this game.
Author: Lucie Mužíková
Comments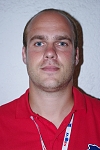 Eric Perraudin (coach of Team France): It was a very good and tight game. Spaniards are maybe our biggest rival and in past they defeated us for several times. We tried to revenged them for our previous losses but they have actually good team, so the result of this game isn´t so bad for us. We have to play better and try to shoot more to win.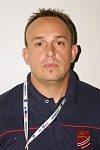 Sylvain Humeau (coach of Team Spain): We could win today´s match, unfortunatelly we didn´t succeed good opportunities to score goals. All of our lines played well and draw is certainly positive at the beginning of the tournament.
10.8. |
Do you like to bet on the game that is already in play? The betting office Bet365 has the biggest offer of live bets on the internet! Find out yourself.
The best informations about Bwin.comall in one place.
Enter the world of the quickly growing family of the company Bet-at-home and experience the joy of winning right from the comfort of your own house.
Rich offer of betting opportunities and attractive odds – that is DOXXbet.
18.7. | Closing ceremony
We have added some photos from the medal and closing ceremony.
17.7. | All Stars team
Michael Urbano (USA) - Julien Walker (SUI), Karel Rachunek (CZE), Travis Fudge (USA), Brian Baxter (MEX).
17.7. | Individual awards
MVP: Travis Fudge (USA), Best goalkeeper: Michael Urbano (USA), Best defender: Karel Rachunek (CZE), Best forward: Diego Schwarzenbach (SUI), Fair play award: Team Spain.
» Archive